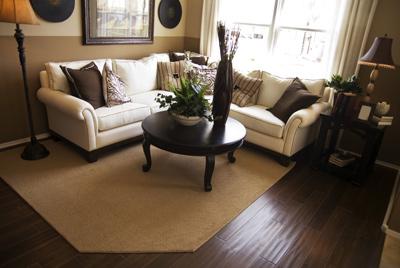 PREPARING TO SELL
There are thousands of home-staging consultants in business for good reason, the presentation of a home is important.
Staged homes sell faster because successful home staging enables a buyer to more easily see themselves in your home; and not get sidetracked on you or how you're currently occupying it. Professional staging consultants accomplish this by following some simple guidelines.
Let's review their guidelines to help prepare your home for sale.
REDUCING WHAT'S CALLED CLUTTER
Take a good look around your home. Now imagine it with only half of the belongings. Some consultants even aim to remove at least two-thirds of items from a home to allow a room's features (including size, flooring, and architectural details) to come forward so that buyers aren't focusing on your collection of ceramic roosters instead.
REDUCING YOUR PERSONAL STAMP ON THE HOUSE
 This way a prospective buyer doesn't have to mentally clear you out before they can imagine themselves in your home. At the top of the list are the family photos on the mantelpiece and notes to each other stuck on the fridge. Prospective buyers don't need to know that Jimmy won the soccer tournament or that you're out of milk :)
ENCOURAGE NATURAL LIGHT
Clean your windows inside and out, and your doors, and don't block them.  Keeping windows clean and the curtains tied back for showings will let more natural light into your home, which is a big plus for prospective buyers.
REMOVING SIGHTS AND SMELLS REGARDING PETS
People understand the unconditional love of a pet, but prospective buyers would prefer not to see pet hairs or smell evidence of Fifi or Fido. If carpets have been soiled have them thoroughly cleaned to eliminate any lingering odors. Pet management is simply a necessary factor while marketing your home. As many people have allergies it's a good idea to give the house a thorough airing before showings and try to  ensure pets are not present.
COVID HAS CHANGED THINGS
Today, by the time a buyer actually comes to view your home they will have seen it thoroughly via photos, video tour, brochures, floor plan, Google maps and a drive by. They have been thoroughly vetted by me, through their Realtor. They are ready, willing and able to buy your home.
So, it's expected they will have a detailed look, including closets and storage
DON'T CREATE POWERFUL SMELLS COOKING
People use all of their senses when they evaluate a property, so remember to keep their noses happy. Avoid preparing aromatic foods using garlic, onions, fish or other fragrant ingredients the day before your open house and the day of showing.. Tuck fabric softener sheets in areas where shoes and sporting equipment is stored. Need to dispel a smell in a jiffy? Open up all of the interior doors in your home and cook up a batch of ready-to-bake chocolate chip cookies. Not only do they smell good, you can leave them out on a plate for people to nibble on as they consider your property. 
ONE FOCAL POINT
Stand at the entrance to the room and notice what the eye is drawn to. Home staging professionals know that the best way to showcase a room is to choose one focal point for it. It could be a window, fireplace or distinctive piece of furniture—the goal is for it to draw the eye in and then around the room. A vase with flowers or a colorful pillow or throw on a couch will work. This is why the elimination of clutter and excess furniture is key; you don't want potential buyers distracted when they are inspecting the floors, molding and overall size and shape of the room. This is when they are picturing how their belongings will work in the space.
WE CAN REVIEW THE BASICS WHEN I VISIT
. By investing some time into home staging, you can ensure that your property is set to sell. There are endless sites advertising home stagers and their work. It's a good idea to take their ideas and fit them to your situation. Naturally I'll offer suggestions when I visit.