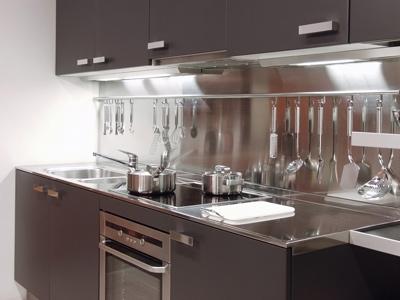 THE PROCESS OF DOWNSIZING
Downsizing involves making reductions to achieve a happy life that's more efficient, secure and fun, with less ongoing effort and expense.
Most people start by writing down all possible goals of moving, even the non essential that will be just nice to have. This allows you to work on a plan that is tailored to your specific needs and wants.
Studies show that choosing a practical convenient location, within a compatible neighborhood, is paramount, followed closely by budgeting well within one's means. Ease of maintenance is important as hobbies,friends and travel beckon. I have helped many to find a suitable smaller property and would enjoy sharing my experience to facilitate your important move.
LESS WORK AND MORE SECURITY
A smaller property will allow more time for healthy activities, hobbies and socializing. Planning for the right location with these ideas in mind is essential.
It can be fun and educational to share your thoughts with family and friends as their input can stimulate new perspectives and new ideas for you to consider.
BBQ's and get together's - focusing on your moving ideas - can make this a very enjoyable process! Most people are happy to share some thoughts with you. 
Most people also hope this process leads to contented living that will make the new home permanent. It's worth the planning effort.
Call me and I'll be delighted to help you get started.
PEACE OF MIND
Change is ongoing in everyone's life and it's usually impossible to foresee all potentialities. 
Chore's around the house normally become more onerous as we age.
As properties age increased maintenance costs become a factor.
It can be enlightening to consider maintenance reduced living before it's a necessity.
The simple act of planning ahead will bring to mind things you normally don't consider.
If you give me a call I can share with you the experiences of others. 604-329-HELP(4357)
Let's talk.
YOUR DREAM HOME
Creating the home of your dreams is exciting, even inspiring!
However, having a new home built can be very stressful, and without guidance, independent of the contractors involved, often is. Sad stories abound about this event, which should be richly rewarding, descending into a miserable experience.
On the other hand, having an approachable patient and trustworthy advisor who is passionate about his conviction to work with you and bring harmony to the process/interaction of the necessary parties, can provide the support and point of reference to achieve a gratifying process. 
I have helped people evaluate and buy the property on which to build the home of their dreams; and helped with choosing and refining custom home plans based on their location, site plan, views, long term objectives, mobility, safety, etc. I've also designed and had my own custom home built, on a view lot in a lovely subdivision in Tsawwassen. 
Choosing the right person to help you must be based on ease of communication, a recognition of compatible core values regarding organization, cooperation and accountability, and your gut feelings. I welcome your call.
Eliminate empty room syndrome
Trademarks owned or controlled by The Canadian Real Estate Association. Used under licence.